Welcome to Casa Altamar where you can experience relaxing pleasure
A wedding design by you
Weddings are a time to celebrate and share joy. At Casa Altamar, that translates differently for each couple. It can be a laughter-filled day at the beach with your bridal party, two people sharing vows amid a view into the ocean, a lavish reception where the dance floor and glasses are always full.
Our team
With customizable wedding packages and the highest level of personalized service and facilities, our dedicated team would be delighted to help you create your most
memorable day. Let us captivate you with our seasonal, sustainable menu curated by Chef Eric Fischer. A unique blend of Mexican and South American Cuisine, crafted with love.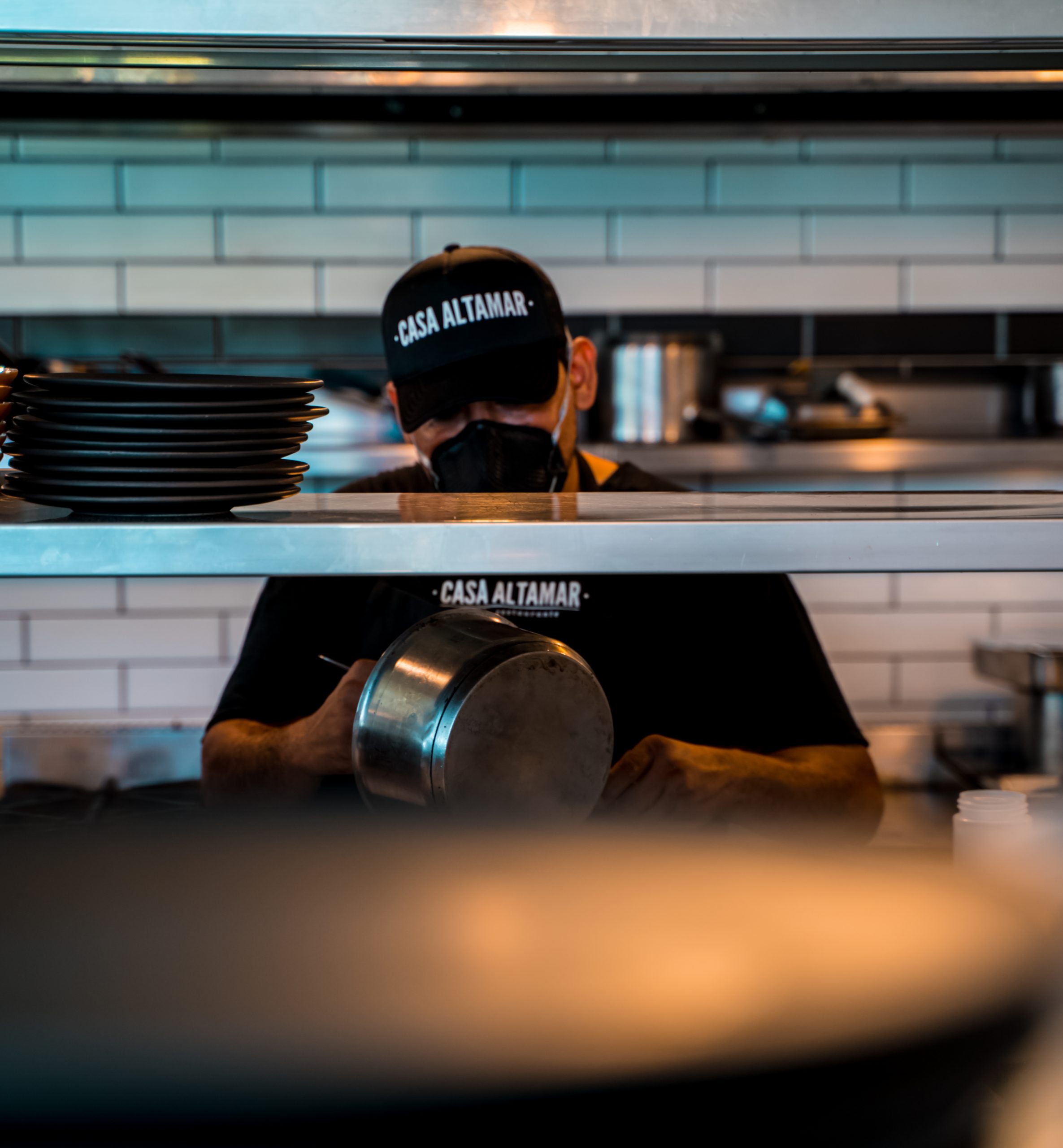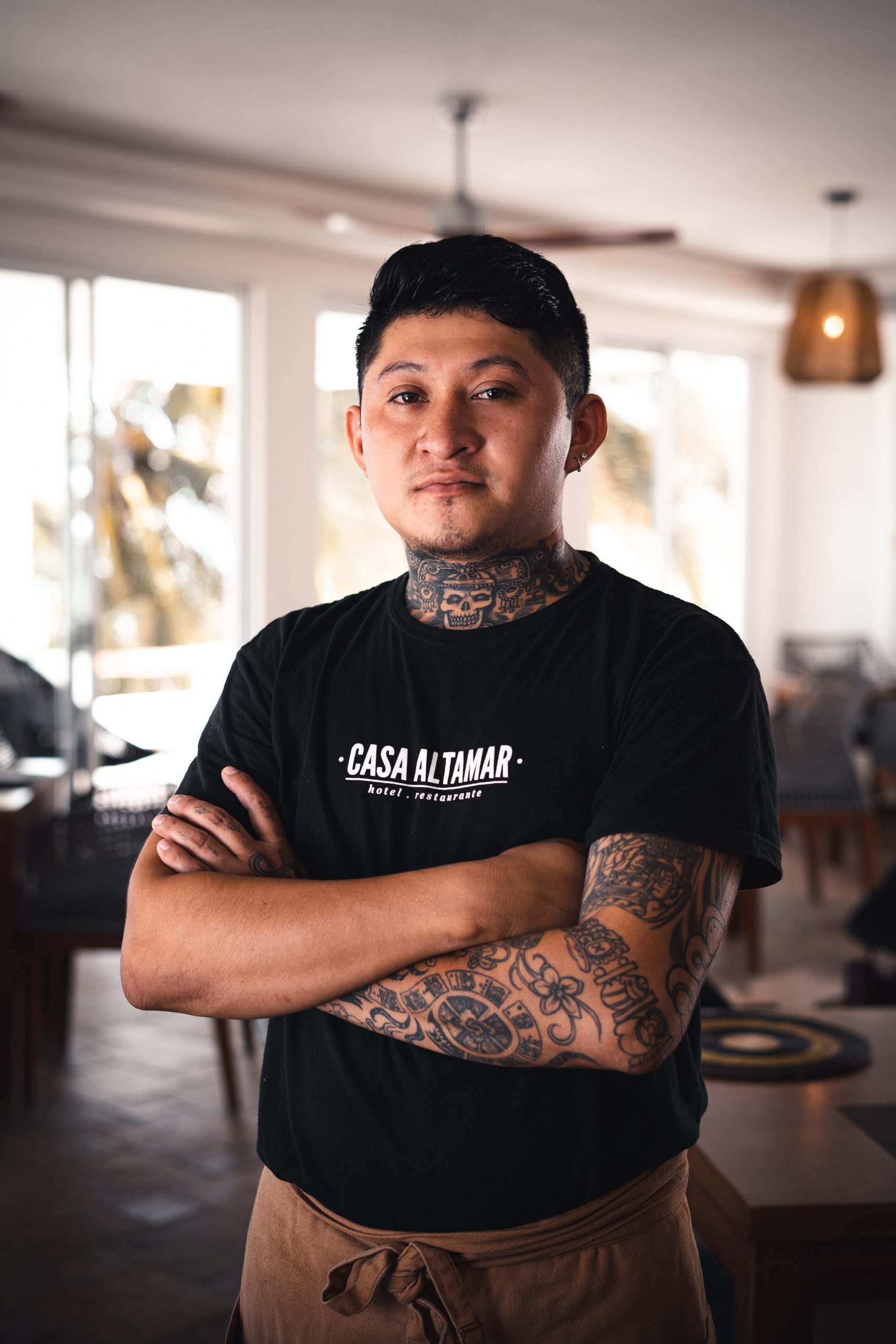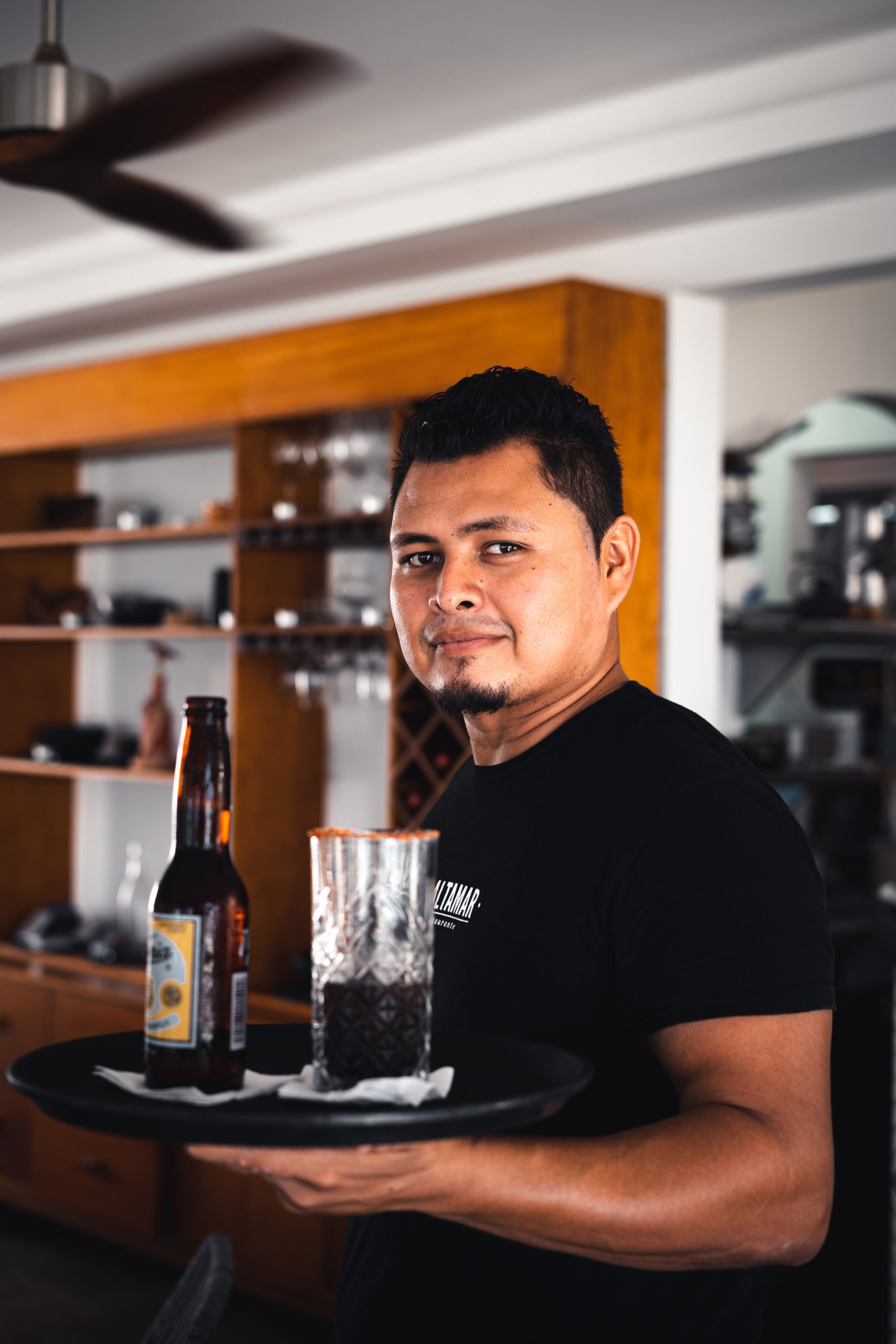 Property
Eleven rooms intelligently arranged taking full advantage of the design, so that all have the most beautiful view of the ocean on the Tankah coast, our twenty-two guests will be able to enjoy a beautiful sunrise from their room or a beautiful sunset from our Roof Top.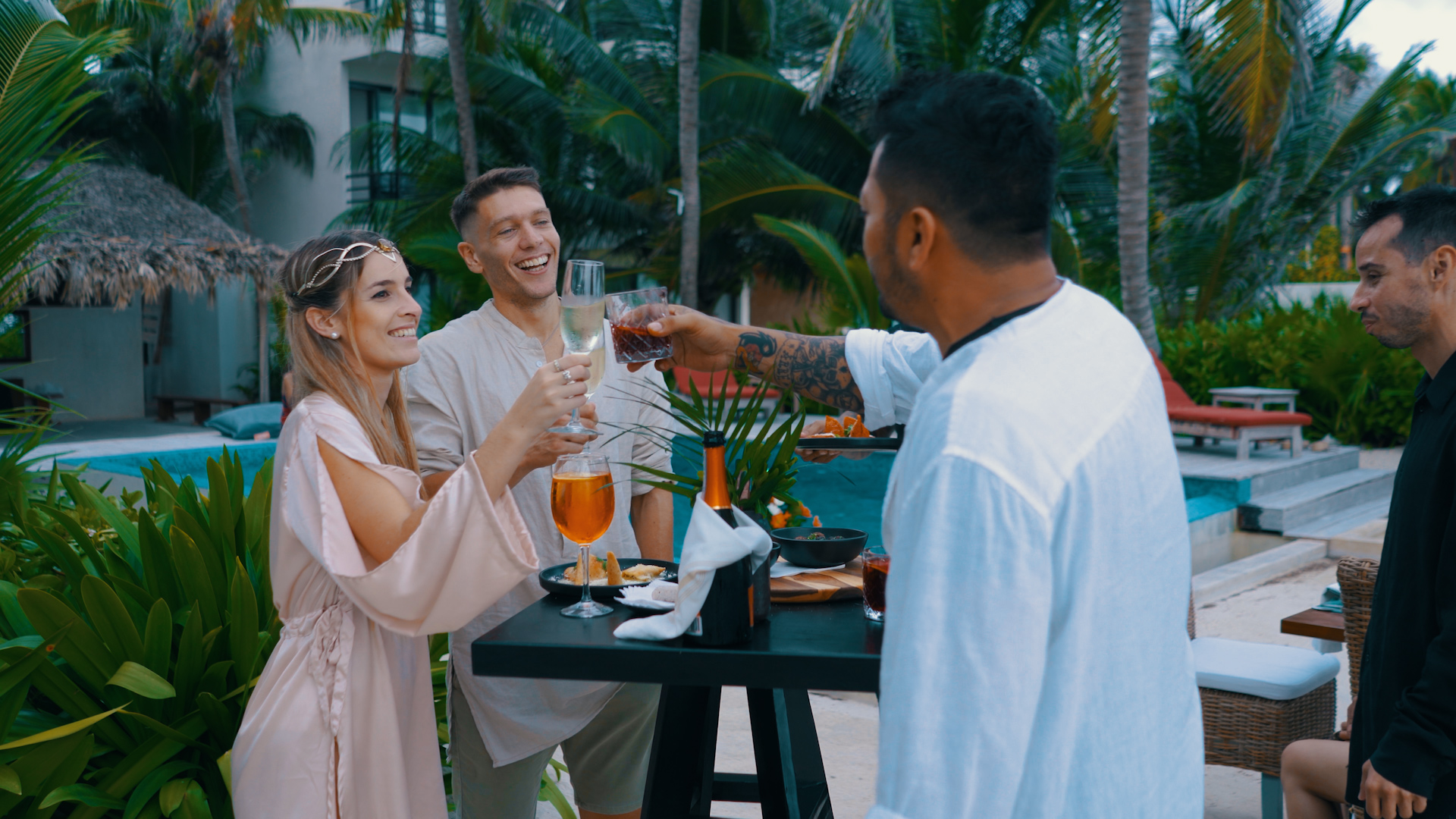 Request for Proposal
Congratulations and thank you for considering Casa Altamar, as the destination for your upcoming wedding. We look
forward to creating an indelible memory of this occasion for you and your guests. Once you have completed all required fields, it will be our pleasure to contact you.
Location
Welcome to Casa Altamar where you can experience relaxing pleasure, located on beautiful turquoise waters, Casa Altamar is the perfect place to escape from the world! Located south of Quintana Roo, we are an hour and a half away from the Cancun Airport, 12 kilometers before reaching Tulum on a detour on highway 307… called Tankah III.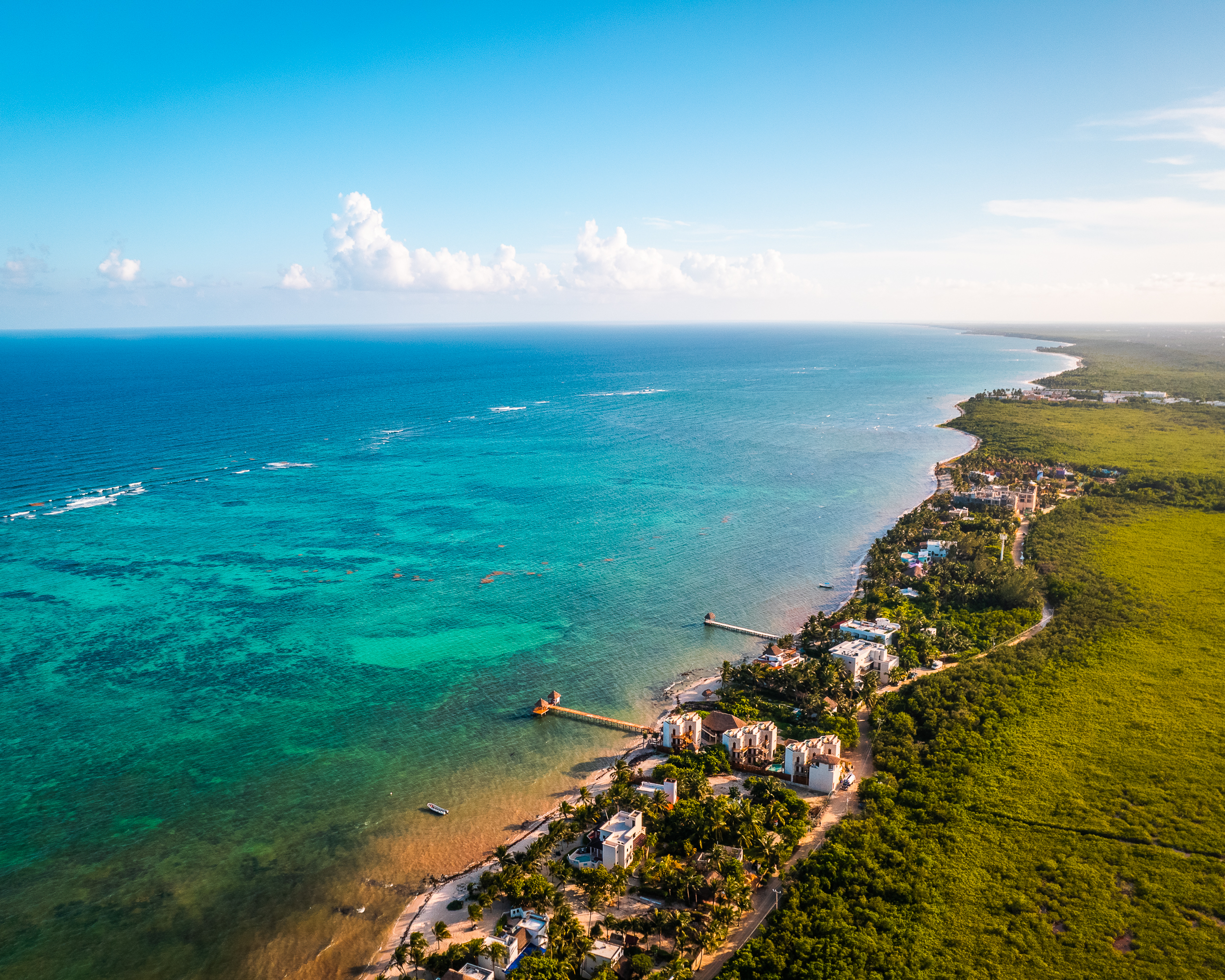 Wedding Policies
In the case of inclement or bad weather, Casa Altamar is not responsible or liable. Our venue have a very limited protection from wind and water. Event planners are required to oversee and manage event decisions during these occurrences.
For reservations over 30 guests, the restaurant will have to be privatized. A minimum spend is required to privatize the restaurant. For reservations over 20 guests, the menu will be served "Family Style". Regular hours of operation: 8am until 11pm. In case of Live Music or DJ, it will have to be setup at least two weeks prior to the event, as a special permit from the local authorities is required. DJ, Band, equipment and permit fees will be fully paid by the client.
In all cases, the music must end at 11am.
You can bring in any vendor non-catering/food and beverages related, for the event, at no extra charge.
The restaurant will not be responsible for the fulfillment of services provided by external vendors, included but not limited to, external wedding and event planners, DJ, photographer, minister, priest, decorator, florist, etc.
Casa Altamar recommends that your event planner offer alternative solutions in case of increment weather.
Weddings at Casa Altamar required to work with an event planner. We prefer to work with local plan- ners and will refer one upon request.
All prices are in US dollars and not include VAT. A 15% gratuity charge will be added to the total. We require a $1,500 USD fee to host an event at NEST. The day of the event, hospitality staff, and the house manager will assist guests and planners with the execution of events, including help with on-site operations and service needs House staff will help to move furniture, rake the beach, help with general set-up, and clean up as needed before, during, and after the event